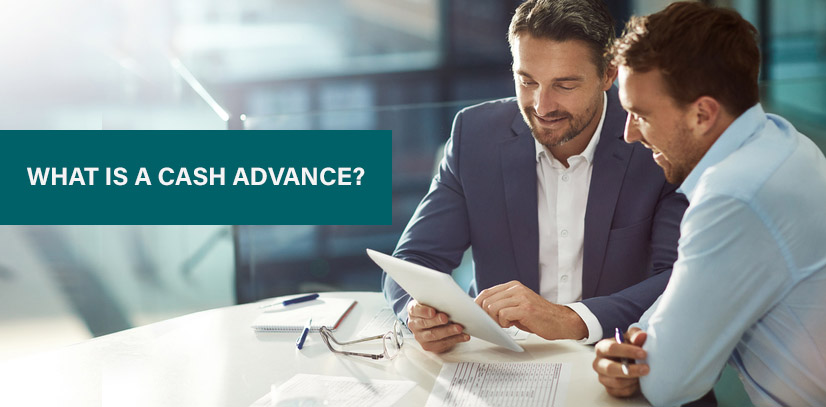 What Is A Merchant Cash Advance?
A merchant cash advance is somewhat similar to a traditional business loan, with some key differences. First, you work directly with Merchant Cash Group, rather than a traditional lender like a bank or a credit union.
Second, merchant cash advances don't require any collateral. You don't have to put up any assets to guarantee your small business cash advance!
Third, there is no interest! There is simply a set funding amount, and a set payback amount.
Finally, you don't have to make a monthly payment on your cash advance. Instead, merchant cash advances work by taking a percentage of your sales over a set period of time – you pay us back directly, as you continue to grow your small business and sell more products!
Visit our blog section to get 5 tips on How To Grow Your Small Business
How Do Merchant Cash Advances Work?
When you get a business cash advance, you get a one-time lump sum payment in exchange for a selling a certain amount of your future sales. You deliver a specified percentage of your sales each day, which means we get paid as you get paid.
This allows you to get a fast, easy cash infusion– you don't have to go through the long, complex, and difficult process of qualifying for a small business loan from a traditional lender.
With quick cash deposits, and a dedication to customer service, Merchant Cash Group is a fantastic choice for your business. No hassle, no high interest rates, and no dealing with banks – just a fast cash infusion that can help your company grow!
What Do I Need To Be Approved For A Merchant Cash Advance?
We do have a few basic requirements for our merchant cash advances. Here is what you'll need to be approved:
$5,000 in monthly cash/credit card sales – Because we take a portion of your future receipts to pay back your cash advance, we need proof that your business is generating revenue.
A business that has been in operation for 6+ months – We require our partners to have been in operation for at least 6 months, to ensure that your brand and business are healthy and well-established.
And… that's it! Unlike banks, we don't require a perfect credit history. In fact, we don't even perform credit checks! Past or even current bankruptcies, judgments, liens and other financial difficulties will not affect your ability to get a cash advance from us.
If you fulfill the two above requirements, you can get started with our online application today.  We'll need some more documentation, such as bank statements from the last 3 months and 3 months of credit card processing statements, if applicable.
Then, based on your company's revenue, our underwriters will present you with a cash offer – if you like what you see, sign on the dotted line and get paid within 48 hours!
We'll give you your money, then help you set up ACH debit processing or credit card splitting, so that you can transfer the agreed-upon portion of sales to our company daily. It's just that easy.
Why Choose Merchant Cash Group?   
There are dozens of reasons we offer one of the best small business financing options. Our history goes back to 2009, and we have years of experience working with small businesses. And with minimal requirements and no credit checks required, we can get you the money you need to succeed. Get business funding with bad credit – fast!
Our success is tied to your success – because we take a percentage of your sales, we want your business to continue to grow! We believe in the power of your small business, and we want to do our part to help it grow.
Learn more from our FAQ page and start your application today!