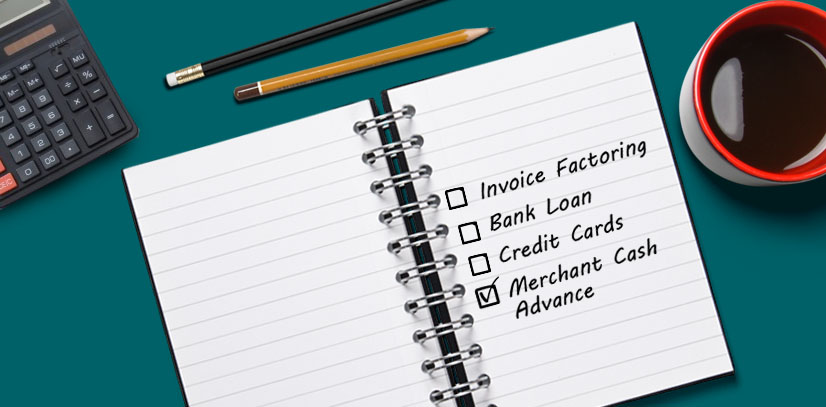 Small business owners strive for greatness day-in and day-out—but that doesn't always translate to consistent revenues.  One of the key issues separating merchants from large corporations, is ease of access to working capital.  That's where small business financing comes into play.  Just as a gardener has a lawnmower, a stylist has scissors, and a chef has a stove, a business owner must have financing options to get the job done.
Invoice Factoring
Invoice factoring applies to small businesses that send customers invoices for services rendered.  A company will purchase the invoice at a discounted price and handle the accounts receivable.  This helps the owner collect on services rendered and not have to worry about the customer's time of payment.  One downside to factoring, is that the invoice purchasing company could require their money back if a customer defaults on payment.
Bank Loan
Banks or other lending institutions can offer loan products to business owners that can significantly help their small business financing efforts.  Some small business loans require collateral, like personal or business owned property, while others are unsecured and require no collateral.  Typically, the borrower can offer up a piece of property, but in other rare cases, the lender would be willing to take other items with value, like jewelry or cars.  While a loan with no collateral can be more appealing, they also come at higher interest rates.  Overall, a small business loan can be difficult to obtain, because it requires strong credit for both the business owner as well as the business entity.
SBA Loan
The Small Business Administration was founded in 1953 with the intention of increasing the funding opportunities for small business owners by guaranteeing small business financing through loans.  Today they provide banks and lenders the underwriting guidelines for three SBA loan programs:
7(a) Loan Program: The most popular SBA loan option–7(a) loans can provide a maximum of $5 million to the borrower, can be used for a startup or an existing business, and can be used for almost any business expense.
504 Loan Program: A 504 loan is anticipated to be used for longer term projects like heavy equipment or commercial property.  The average maximum amount is around $17 million, and the typical repayment length is 20 years.
Microloan Program: The Microloan program is for expenses related to the start or expansion of a small business.  This option funds on average $50,000 and only has 5 years in term length.
An SBA Loan can be extremely beneficial because of the lower rates and extended terms available.  Unfortunately, these rates are only possible if the borrow has a clean credit history as well as a money for a down payment on the project. 
Credit Cards
Credit cards are available to be opened through a business or personal entity to individuals with worthy credit.  Multiple companies offer credit cards specifically for small business owners that can help add discounts for purchases as well as gain points on spending.  The business credit card option can be helpful to curb repayment of everyday expenses but should not be considered a long-term option for small business financing.  In times of slow business, credit card balances and interest charges over time can build-up and cost more than some other funding options.  Also, credit card balances are typically too low for large projects and not all suppliers accept credit card payment.
Merchant Cash Advance
Merchant Cash Advances are a very flexible option when it comes to small business financing.  If a merchant has strong sales, they can leverage that by selling their future sales for a lump sum payment.  The average minimum and maximum for a merchant cash advance is $1,000 and $250,000 respectively.  Instead of having interest rates, there is a set amount of sales purchased at a discounted rate.  This option can be very beneficial for a merchant as the amount owed does not change, and the amount sent to the funder is adjusted based on real sales volume.  Also, most companies do not require the credit scores that are required for a small business loan.
At Merchant Cash Group, we take small business financing seriously.  If you'd like to learn more about possible financing options, contact us today!