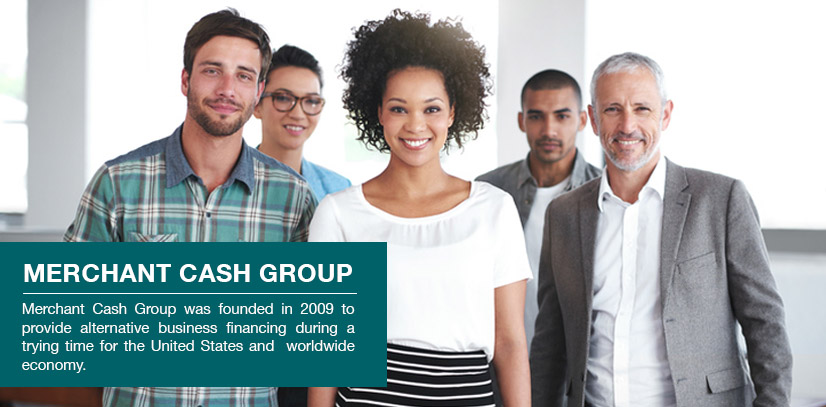 Our Approach – Merchant Cash Group
At Merchant Cash Group, we're one of the leaders in the industry of merchant cash advances. We understand that times can be tough for small business owners, and that a quick injection of cash is often the best way to make it through a slow season or invest in the future of your company.
Our mission is simple. We want to help small business owners. Small business owners drive innovation, foster a sense of community, and help employ millions of Americans.  By supporting this industry with merchant cash advances, we hope to help create a better country, and a better world.
Our Simplified Application Process Makes It Easy to Get Started
You can complete your entire application for a merchant cash advance online, and we only require two pieces of documentation to issue a merchant cash advance.
Your business must make at least $5,000 in monthly cash and credit card sales.  Once you supply us with documentation for your last three months of sales history, we will be able to review your application.  The more you sell, the more money you may be qualified for!
We also require your business to have been established and operating for at least 6 months. This way, we can ensure that your business has an existing client base and will continue to grow after we provide you with a merchant cash advance.
That's it!  We're focused on your future – not your past.  Together we hope to take your business to the next step.
We Get You The Money You Need In Days – Not Months!
If you run a small business, getting a loan fast is often critical for the continued success of your company. Traditional banks take a long time to lend money. They must run background checks and examine your company's records, and these long processing times often mean you must wait weeks – or months – just to get the money you need.
We do things differently with our merchant cash advances. At Merchant Cash Group, we can often give you the cash that you need within 24 hours of processing your application. This allows you to get back to running and growing your business, instead of wading through complex paperwork and credit application forms!
We Are Dedicated To Your Success!
Because we offer merchant cash advances, we are dedicated to helping your business succeed. Merchant cash advances are a purchase of a portion of your company's future sales – so if your sales fluctuate, we work with you to adjust your repayment!
We take a percentage of all sales until we collect the purchased amount of your advance. Because of this, we offer reasonable terms that allow businesses to flourish. We want your business to succeed – because when you succeed, so do we!
Learn More Now, And Get Started
With reasonable advances, fast funding, and minimal application requirements, we can help businesses of any size get the money they need. Get started today and see how your company can benefit from a merchant cash advance from us.
Have questions? Contact us today. Our customer service team or check out our FAQs. We would be glad to address any concerns that you may have before you begin an application for a merchant cash advance.
Secure Application Process