July 23, 2019
Posted by:

mcg_admin

Category:

Uncategorized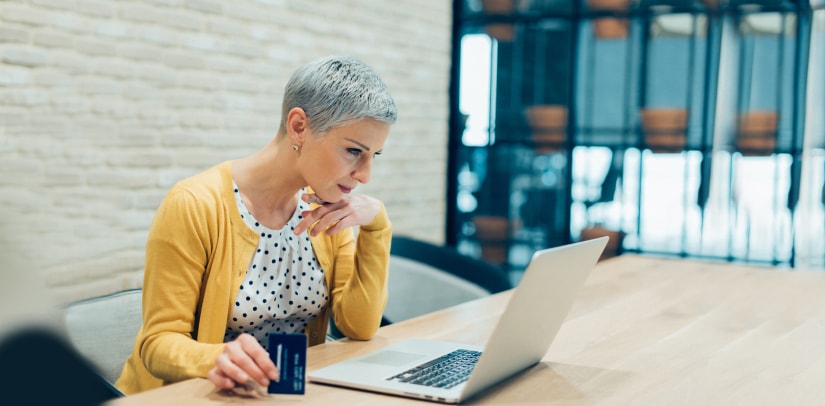 If you run a small business, and you need more funding for your company to purchase assets, invest in a new storefront, or for any other purpose, you may be wondering how you can get the cash you need.
Both merchant cash advances (MCAs) and business credit cards are a reasonable option, but it may be difficult for you to understand which one is right for you. So, in this article, we'll take a look at merchant cash advances and business credit cards, and help you understand the differences between these two financial products. Let's get started!
What Is a Merchant Cash Advance?
A merchant cash advance is not a loan. Instead, a merchant cash advance consists of an MCA lender purchasing a portion of your future credit card sales and providing you a lump sum payment.
Then, you repay the merchant cash advance by remitting a portion of your daily credit card sales directly back to the funder, until you have repaid the entire advance, as well as applicable fees.
The biggest benefit of a merchant cash advance is that you usually do not need good credit to get one. As long as you can supply business income statements that prove your business is making a profit, and other related documentation, you can usually take out an MCA.
What Is a Business Credit Card?
A business credit card works just like a personal one, in most ways, but it's issued to your business, rather than directly to you. Once you get a business credit card, you'll get a credit line you can use right away. This can be up to $50,000 or more, depending on how successful your business is, your credit score, and other factors.
Just like a normal credit card, you'll get an APR which determines the interest you'll have to pay if you do not pay off your credit card completely at the end of each billing cycle. This usually is around 15%. However, you only have to pay interest if you don't repay your balance in full.
You apply for a business credit card just like you would apply for any other credit card – and the size of your line of credit depends on your personal assets, how your business is doing, your credit score, and more.
Business credit cards also often come with great perks like special discounts, cashback, airline mile rewards, and more. These provide a lot of business value, but some of the best business rewards cards also have high annual fees.
Which One Is Right for My Business?
This depends on your credit score, what you need a line of credit for and a number of other factors. If you are looking for rewards points and extra perks, and you have the cash flow to pay off your business credit card each month, that may be a great option – but if you can't pay in full, the interest will add up quickly.
On the other hand, if you don't have the best credit and are looking for a flexible way to get more cash for your business, a merchant cash advance may be right for you – especially if you don't have the best credit score.
Regardless of which option you choose, make sure you do your due diligence and research all of your options before you choose a business credit card or an MCA provider – to ensure you get the best possible rates!