February 22, 2019
Posted by:

mcg_admin

Category:

Uncategorized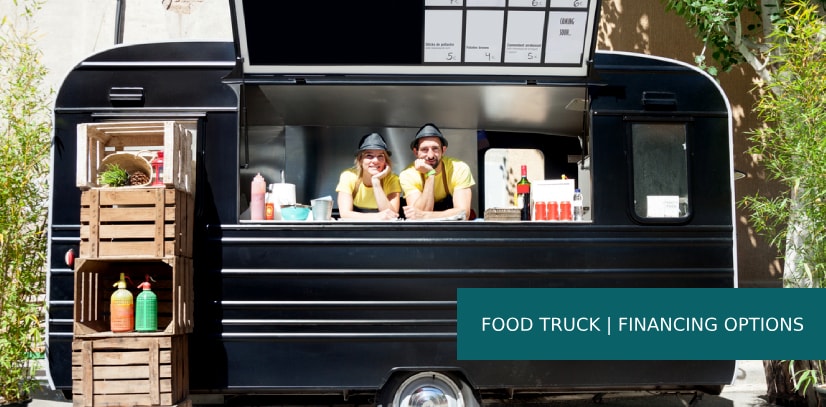 Business financing options for food trucks are available for those who want to keep their kitchen on wheels running. Food trucks are a popular fixture in major cities, and yours is probably the best place for someone to grab a bite at any time of day. Even if you don't live in a big city, you still have a solid stream of customers who come by to get their breakfast, lunch, or dinner. That, of course, depends on what you serve and your hours of operation.
But what if you want to expand? What if you could increase your income by adding a second food truck to your local area? There are certain financial challenges that a food truck owner must face in order to build their business and capitalize on their investment.
Not like a Traditional Restaurant…But Just as Challenging
Being a rolling kitchen on wheels is just as challenging as running a traditional restaurant. However, you won't need a specified amount of space like you would in a restaurant setting. That's because people will enjoy their food outside or on the go. If you need to expand, then the challenges lie in figuring out how many trucks you'll want on the road. Also, you'll need to factor in the increase in food costs as your demand increases. And lastly, consider how much your labor costs will increase as you add additional employees to operate the business.
Let Merchant Cash Group Keep Your Business Rolling
Getting a business cash advance is something most businesses will do if they have plans to grow or expand. Or in some instances, when they need to meet the upcoming payroll. No matter what your situation, Merchant Cash Group will help you get the cash you need in as little as 24 hours. Once you get it, you'll be able to use it for whatever you need to grow your business. The requirements to qualify for a business cash advance are simple. Your business must be in operation for at least 6 months averaging $5,000 or more in sales per month.
If you're a business owner with bad credit, you won't have to worry about being rejected. Our business cash advances are much different from lines of credit, credit cards or bank loans. Merchant Cash Group works with business owners regardless of their credit history. Our secure application process takes only minutes to complete and your offer is sent to you shortly thereafter. You're not waiting days or weeks to receive a decision. The entire process can be completed in one day and the money is in your account. To top it all off, the repayment of a business cash advance is very flexible. You won't have to worry about damaging your credit if it takes longer to repay then you planned.
Food trucks are an exciting part of our American culture and running one can be very fun and rewarding. But still, it takes working capital to keep it rolling and a business cash advance from Merchant Cash Group is a great choice. If you have a business goal that requires some quick cash, simply visit MerchantCashGroup.com and apply now. Don't let another opportunity pass you by. Get the funding you need to succeed today!
Have a construction company? Merchant Cash Group offers business financing for construction companies.