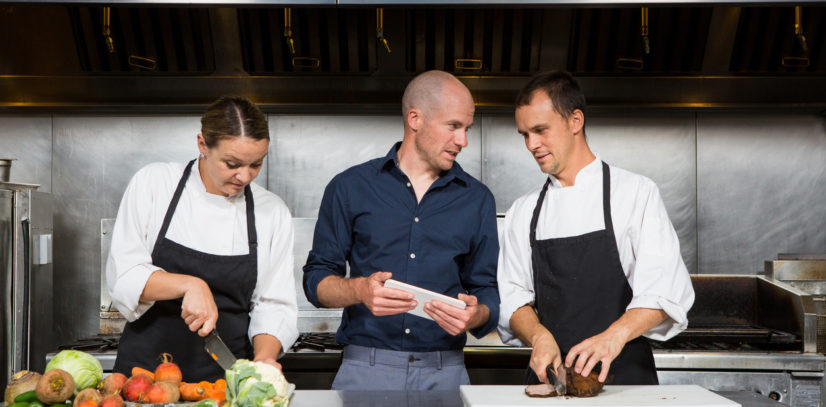 How Restaurant Owners Can Benefit from Merchant Cash Advances
The restaurant industry is highly competitive, and restaurant owners are often faced with difficult decisions when it comes to getting loans and working capital to improve their services. Qualifying for a small business loan can be very difficult and time consuming, especially if you are a new business owner, or have a poor credit score. But there is a business loan alternative – merchant cash advances for restaurants.
A merchant cash advance is not a loan. Unlike a traditional loan, a merchant cash advance is an upfront sum of cash, which is slowly repaid by splitting a percentage of your future credit card sales. For example, with a 15% credit card split, 85% of the sale is deposited into your business bank account and the remaining 15% is deposited into the funder's bank account. There are no additional fees associated with this arrangement. The credit card sale is simply split and deposited into the two separate bank accounts.
Getting approved for a merchant cash advance online is tremendously easier than a traditional loan. The terms of the advance are based on your sales volume, and you can be approved in a matter of hours. In most cases, your credit score is not required to be approved. As long as you have been in business for at least 6 months, you can be approved and funded in as little as two days.
How can you benefit from this if you are a restaurant owner? 
Here are just a few ways.
Make Renovations and Improvements to Your Restaurant
If your restaurant needs to be updated with new furniture, new paint and decor, merchant cash advances for restaurants are an excellent way to get the money that you need to make these improvements and ensure that your restaurant appeals to the modern consumer.
If your business is thriving, but you don't quite have enough money to expand to a new location without a loan, merchant cash advances for restaurants are a great choice. You can easily get the money you need to purchase equipment and other necessary items for your new restaurant location. Then, once your new location opens, you'll be able to pay back the cash advance even faster when your sales volume increases. That's a win-win!
Invest in New Kitchen Equipment
If you are working with outdated kitchen equipment, or need to invest in new, energy-efficient freezers, refrigerators, ovens, stoves, or any other type of industrial equipment, a merchant cash advance is a great way to obtain the funding you need. Then, with more efficient equipment and a better kitchen, you can focus on providing better service and creating new, innovative dishes to expand your client base.
Market Your Restaurant More Aggressively 
Most restaurants do not have a very large marketing budget, which means it's quite hard to promote your brand and build up a regular base of customers. With a merchant cash advance, you can afford more advertising space on billboards, on the radio, on the internet and social media, and even on television! In turn, you'll increase your profitability more quickly, by gaining customers at a faster rate.
Make Payroll During Slower Periods
Sometimes, it can be hard to stay profitable during periods of slow sales. Whether your business is seasonal – such as a restaurant on the beach – or you just have periods where you do not have many customers, a merchant cash advance can help you make payroll. Then, when business picks up, you can repay it over time! Because your payments are based on your future sales, you don't have to worry about high monthly payments when business is slow.
Contact Merchant Cash Group Now
At Merchant Cash Group, we specialize in providing merchant cash advances for restaurants. We know how hard you work to make your business a success. Partner with Merchant Cash Group and we will help you reach your goals. Get started now and see how much of a difference a merchant cash advance can make for your restaurant!