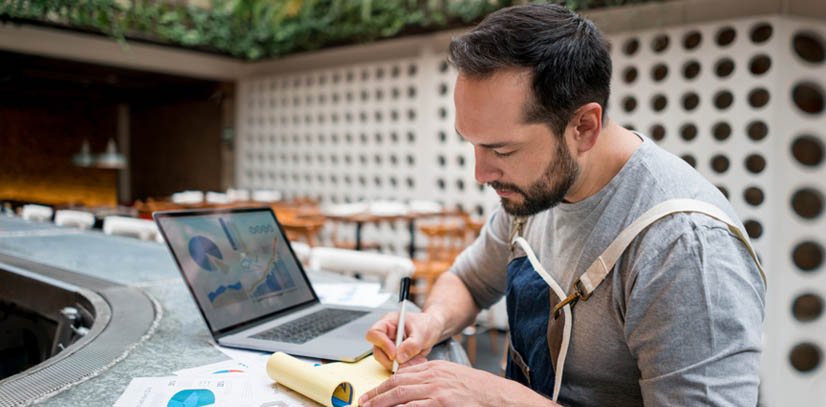 At Merchant Cash Group, we specialize in merchant cash advances. These alternatives to small business loans are very popular among small businesses.
Why are merchant cash advances such as popular business loan alternative?  First, a merchant cash advance can often be paid out in a short term – compared to multiple years for a traditional bank loan.
It's also often easier to repay a merchant cash advance, because you only have to pay a set percentage of your revenue and sales – not a large, monthly payment. You pay based on what you sell – giving you increased flexibility.
Merchant cash advances are also easier to get if you have sub-par credit or have had financial difficulties in the past. When should a business consider a business loan alternative such as a merchant cash advance? Here are a few common scenarios.
Purchase New Equipment
Purchasing new equipment can be very expensive. However, sometimes you have no choice but to invest in new equipment for your business.
For example, if you run a retail store and your POS system fails, you have no choice – you're going to have to get a new system up and running ASAP.
The same goes if you run a machine shop or another service-based company. A machine failure can lead to late projects and dissatisfied clients – but the high cost of replacing your equipment makes it a daunting prospect.
In these cases, equipment financing or a business loan is often not a great choice, because they take quite a while to be approved. On the other hand, merchant cash advances can be approved and funded in just days and repaid slowly over a period of months.
This allows you to maintain your normal operations and get the equipment you need.
Make Store Improvements

If your store or business has seen better days, and needs major renovations and improvements, a merchant cash advance is a good choice. You can quickly get the money you need and begin the process of improving your business.
By doing so, you can make your business more appealing – and continue to bring in new customers. That's a win-win.
Pay Tax Bills
The one government agency that businesses should never mess with is the IRS. The IRS will always get their money – even if that means shutting down your business, and having you liquidate your assets.
If you have overdue tax bills, or a higher tax bill than you anticipated, a merchant cash advance can give you the flexibility that you need to stay in business and avoid having IRS agents knocking on your door.
Payroll
Your employees are one of your most valuable assets. Making payroll can sometimes be difficult, especially if you run a retail store that is the busiest during the holidays, or any other seasonally-profitable company.
Merchant cash advances allow you to keep your workers on the payroll – avoiding layoffs or late paychecks which could lead to low employee morale and a number of other issues. You keep your employees happy, and keep your business running – even when things get tough. 
Growing and Expanding Their Business
If you are considering a business expansion – whether it's expanding your services, hiring new employees, or opening another location – a business loan alternative may be just what you need.
Merchant cash advances will give you a big cash injection that will help you start up operations from your new store or expand your services. Then, as your business continues to become more profitable, it's easy to repay the cash advance over a period of months.
Interested in A Business Loan Alternative? Contact Merchant Cash Group Today!
A merchant cash advance is a great way to get emergency cash. Whether you're keeping your business afloat during a slow period, or looking to rapidly expand, a merchant cash advance is a great business loan alternative.
Learn more now at Merchant Cash Group, and see how you can get approved for a merchant cash advance. We look forward to hearing from you and discussing the needs of your business.