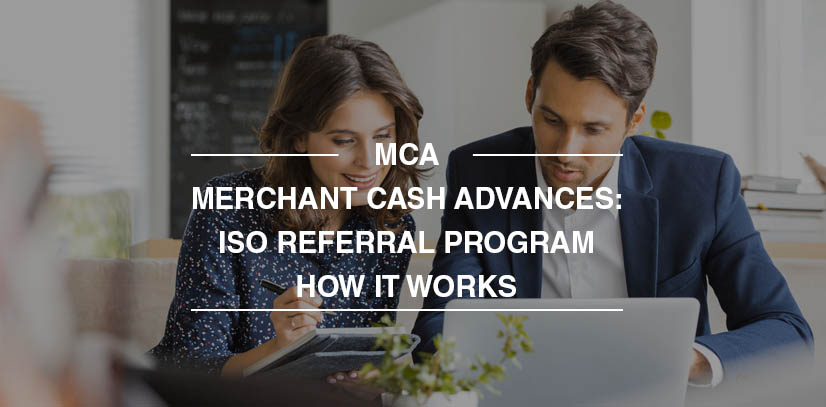 At Merchant Cash Group, we offer one of the best merchant cash advance ISO (Independent Sales Organization) programs in the business. If you're looking for a new revenue stream and want to become a partner with our merchant cash advance ISO program, you're in the right place.
If you don't understand ISOs or how the Merchant Cash Advance ISO program works, you may not understand how you can make money with Merchant Cash Group. Don't worry. We'll explain everything below! Let's get started.
What Is An ISO?
An ISO is also sometimes known as an MSP, or Member Service Provider. Essentially, you would be taking the role of a third-party salesperson, in order to sell our services to companies or individuals who can benefit from merchant cash advances.
You won't work directly with Merchant Cash Group, but you will be an authorized person who can procure a new relationship with a merchant – you can sell our services directly to anyone you want!
Then, after identifying companies who can benefit from our services, and helping them choose our services, you're rewarded with a sales commission – so you can get paid for helping us expand our customer base.
Still confused? A good analogy would be car sales! You don't make the cars you sell – but once you sell them, you get rewarded! In the same way, you don't work directly with us to offer our services – but you still can get compensated when you make a sale!
How Do ISO Programs Work?
ISO programs are quite simple. Here is an example of how our Merchant Cash Advance ISO program works.
Find business owners who need financing – You can use just about any technique to find a business which may be struggling and needs financing. You could reach out online, through mailers, or even go door-to-door in order to sell merchant cash advances from Merchant Cash Group.
Sell our products and services – Once you've found a potential customer, you do your best to sell them on our products and services, such as merchant cash advances!  Don't worry – we'll provide you with talking points, benefits, and sales scripts that can help you close the deal, and avoid common objections. Our comprehensive sales training program will help you become excellent at securing deals with merchants.
Get a commission based on your sale – We offer hefty commissions for each sale, as well as bonuses for exceeding expectations, 100% residuals, and same-day commissions whenever a merchant signs up with Merchant Cash Group.
Profit, and repeat – Get paid, stash your cash away, and repeat the process to find a new customer who can benefit from our services. Keep selling, keep earning, and get special bonuses and rewards based on how well you do!
It's really just that easy. Even if you don't have sales experience, or have never worked with a financial company before, you can quickly learn the ropes, and start selling today!
We're Leaders In The Industry When It Comes To ISO Payouts!  
If you're looking to become an ISO in the financial services sector, Merchant Cash Group is a great choice. We offer the highest commission rates in the industry, and our business development team is always here to help you become a more effective salesperson.
So, don't wait. Learn more about our Merchant Cash Advance ISO program and start earning with us today.