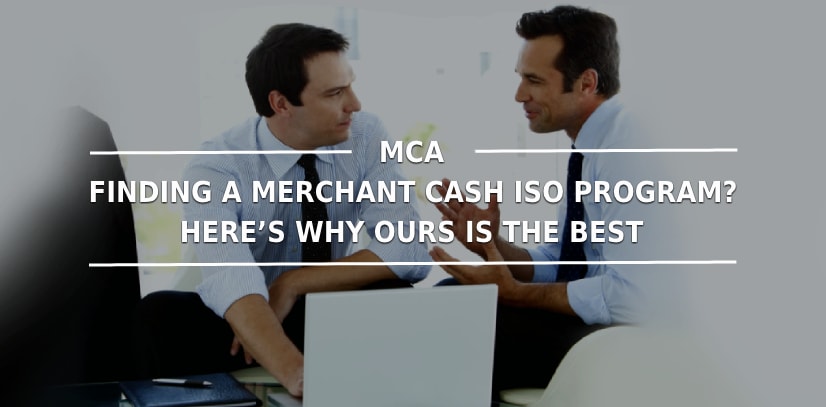 If you're searching for the best merchant cash advance ISO program, you've come to the right place. Merchant Cash Group offers competitive commission rates and an industry leading bonus program. Sign up today and start submitting deals immediately. Our target market of small business owners includes nearly any industry. Millions of small businesses open every year so the market for our funding programs is always expanding.
Joining our ISO program is straightforward and hassle-free. Our team of business developers will ensure you have a clear understanding of our funding programs so you can be successful right away.
If you have no idea what a merchant cash advance ISO program is or how it works, you're not alone. Here's what you need to know:
ISO stands for Independent Sales Organization. These are also known as Member Service Providers of MSPs. Regardless of what you call it, your role will involve sales. Your responsibility as an ISO is to serve as a third-party salesperson who sells products and services for businesses that do not have in-house sales teams. For Merchant Cash Group, your responsibility is to sell our merchant cash advance products to small business owners who are looking to improve their business or keep their business fully functional in times of financial stress.
You will not be contracted under the group name, thus the term "Independent" in ISO. It will be your chief responsibility to start new relationships with business owners who will benefit from a merchant cash advance online. You can directly sell the products however you see fit. Once you successfully fund a deal, you will earn a commission. This will be your compensation for providing us with new accounts and helping the merchants reach their goals. It's a win-win for you and the small business owner.
Why Should You Become an ISO for Merchant Cash Group?
Merchant Cash Group 's ISO program is unique because we offer funds to merchants who are unable to obtain capital from traditional sources. Our programs are designed to help merchants with poor credit who need working capital to expand their business or get through a rough patch. As an ISO for Merchant Cash Group, not only will you receive a hefty commission for each deal you fund, you will also receive commissions on renewals and a significant bonus if you fund at least 4 deals per month.
Imagine the potential income you can make selling our funding programs to small business owners. Millions of new business open in the United States every year. The market is enormous. How can you say no to a consistent stream of commissions and bonuses for simply helping small businesses find the funding they need to succeed? Needless to say, the work is very rewarding in more ways than one.
Becoming a part of the best Merchant Cash Group's ISO Program might be the easiest decision you'll ever make. If you already love sales and want to help small business owners, then you will love being a part of our ISO network. Not only will you earn great commissions and bonuses, but you will also be doing your part to help America's small businesses grow and thrive.