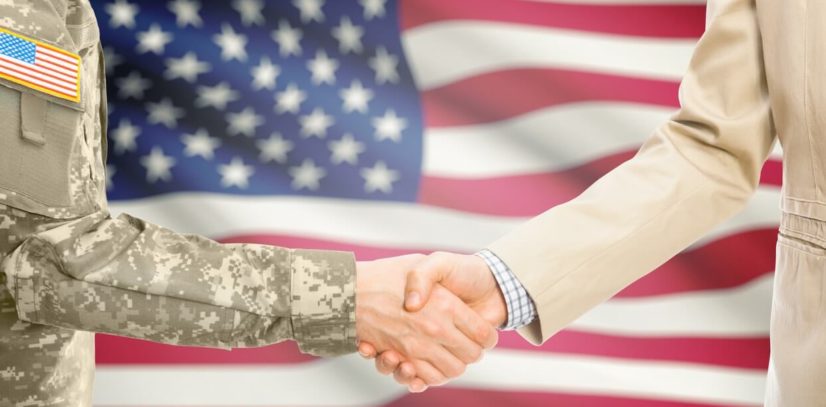 If you're a veteran who owns a small business, you may be wondering how you can get working capital for your business, to ensure that you have enough cash to build a profitable company. Luckily, you have some special options for loans as a veteran. In this article, we'll look at 3 of your choices for loan alternatives and small business loans for veterans – VA loans, private business loans, and merchant cash advances. Let's get started! 
SBA (Small Business Administration) VA (Veterans Advantage) Loans
If you're a veteran, we've got good news for you. You likely qualify for a VA loan from the Small Business Administration.
A veteran owned business is defined as being 51% owned and controlled by an honorably discharged, or service-disabled veterans, widows and spouses of service members, and National Guard members, active-reservists, or active-duty members of military service eligible for the Transition Assistance Program.
The Veterans Advantage program allows you to get fee reductions on SBA loans. You can eliminate upfront fees for 7(a) working capital loans of less than $1,245,000 .00 and reduce fees by 50% on loans between $150,001.00 and $350,000.00. It's important to note that the SBA does not internally fund these loans. They are offered through partner banks, credit unions, and other lenders. The SBA simply guarantees a portion of the capital if the loan defaults – reducing risk for lenders.
Private Business Loans
If your business is not primarily owned by veterans, or you're not interested in a VA loan, you could also get a private business loan from a credit union, bank, or another lender.
You will usually pay a bit more in fees and interest on these loans, compared to VA loans, but as long as you have a good credit history, or you've got a track record of running successful businesses, it should not be too difficult to get a private business loan. 
Merchant Cash Advances (MCAs)
If you are a first-time business owner, it will be hard to get a VA loan or a private business loan. Most business loans are provided to you based on your creditworthiness, and your business record.
If a bank finds that you don't have a good enough credit score, they may refuse to lend to you. So, what can you do if you need a small business loan for veterans, but don't have a good business credit history?
Merchant Cash Advances (MCAs) are usually the best choice. A merchant cash advance is different from a traditional loan.
Instead of making monthly payments on a loan, you simply pay a percentage of cash and credit card sales back to the MCA issuer – until your merchant cash advance has been repaid.
Essentially, your business cash advance is "secured" by your future sales. If you can prove that you've been operating profitably for more than 6 months and your business has at least $5,000 in monthly credit card and cash sales, you will likely qualify for an MCA – no matter what your credit history looks like.
So, If you're a small business owner and you need small business loans for veterans, a merchant cash advance from Merchant Cash Group may be the ideal solution to get the working capital you need!
Interested in a merchant cash advance? Visit our website now and see if you're qualified.